HEVA Fund Signs an MOU with the Government of Kenya to Pilot a Centre of Excellence at Nairobi's Uhuru Market
In order to address the particular constraints of the garment and textile value chains within the market ecosystem, the Government of Kenya are partnering with HEVA Fund to conduct an Action Research Project which aims to enable Nairobi's Uhuru Market micro, small and medium size fashion and apparel producers and retailers to reduce inefficiencies, increase value addition, increase value chain integration and grow product markets in the country and the region, and even the African continent and internationally. It will thus serve to grow the local garment manufacturing sector, and also reduce Kenya's reliance on imported clothing.
On Thursday 14th February 2019, HEVA signed an MOU with the Government of Kenya to carry out research and create a pilot centre of excellence for the growth and development of Uhuru Market's fashion/apparel sector and its practitioners. In attendance at the MOU signing were the Executive Office of the President SME Special Advisor Ms. Anne Mutahi; Hon. Peter Munya EBS, Cabinet Secretary for the Ministry of Industry, Trade and Cooperatives; Mr. John Ng'ang'a, Chairman of Uhuru Market; Mr. Fredrick Nzioki, Nairobi County Executive Committee (CEC) Member for Trade, and Mr. Mark Ndung'u, the MCA of Bahati Ward as well as our Managing Partner, Mr. George Gachara.
At the signing, Mr. John Ng'ang'a stated, "Uhuru Market is a sleeping giant, full of potential. We are looking at this as a new beginning after a long wait. We look forward to this partnership with the national government, county government and HEVA Fund to do good work with our traders. I encourage cooperation with our new partners to reap the benefits of this new project."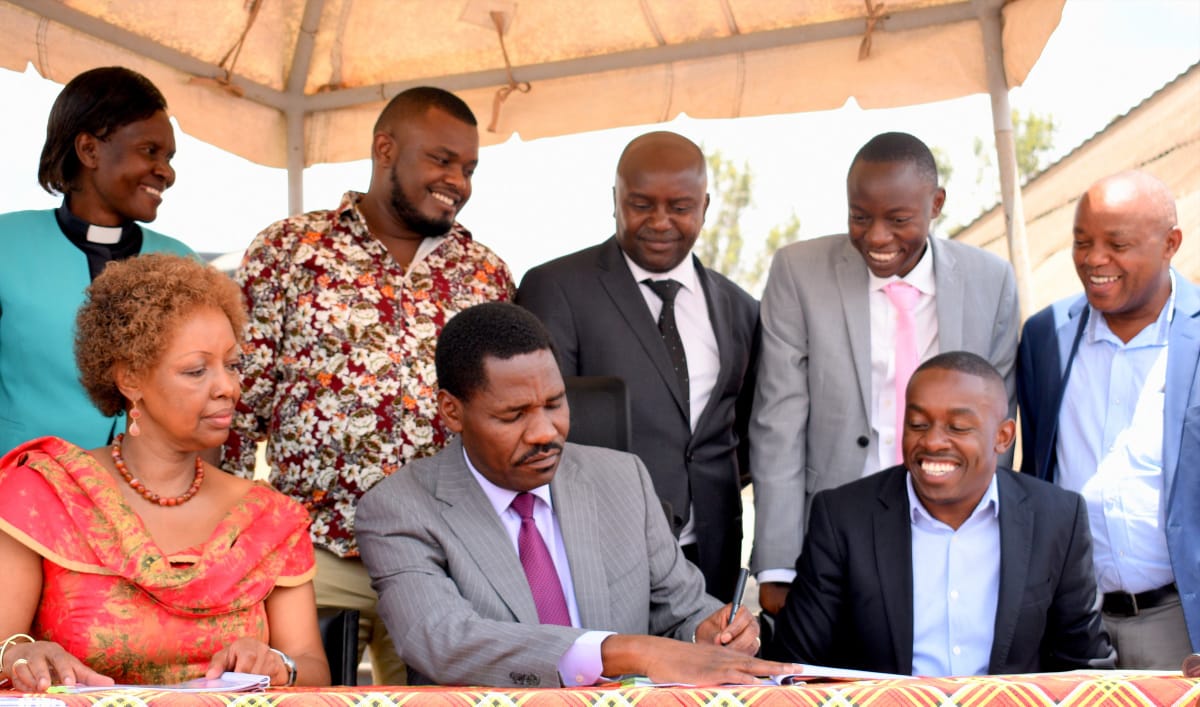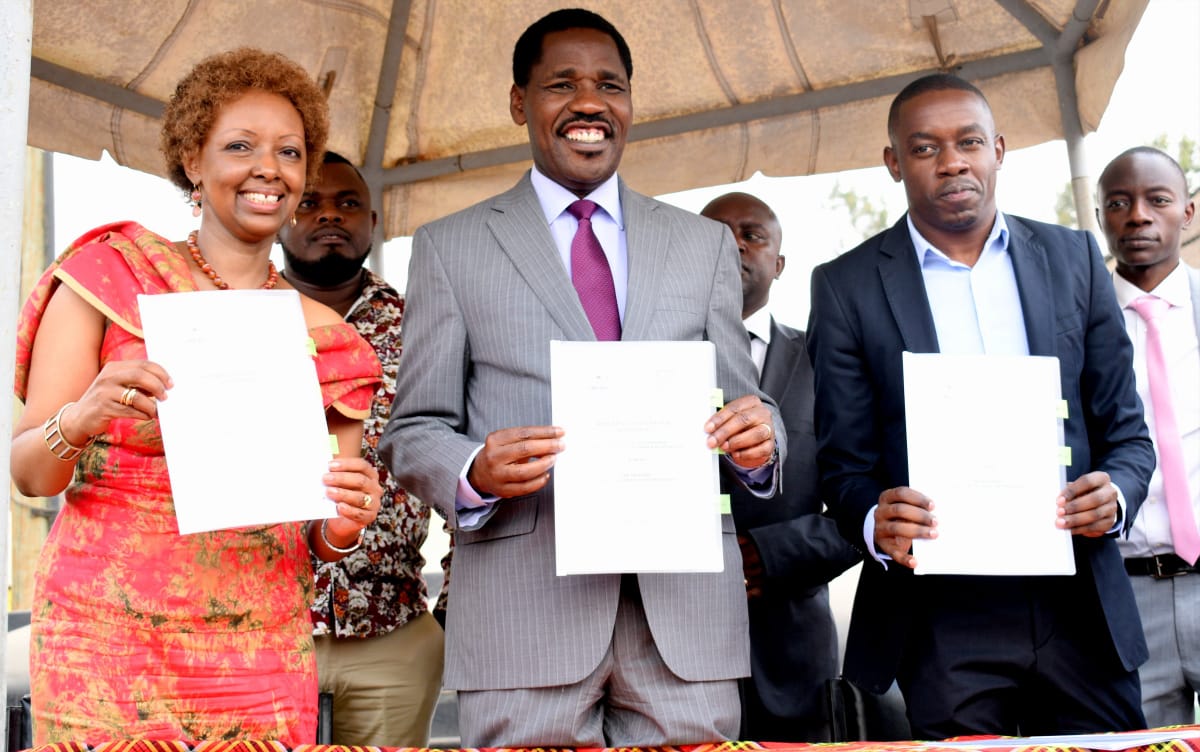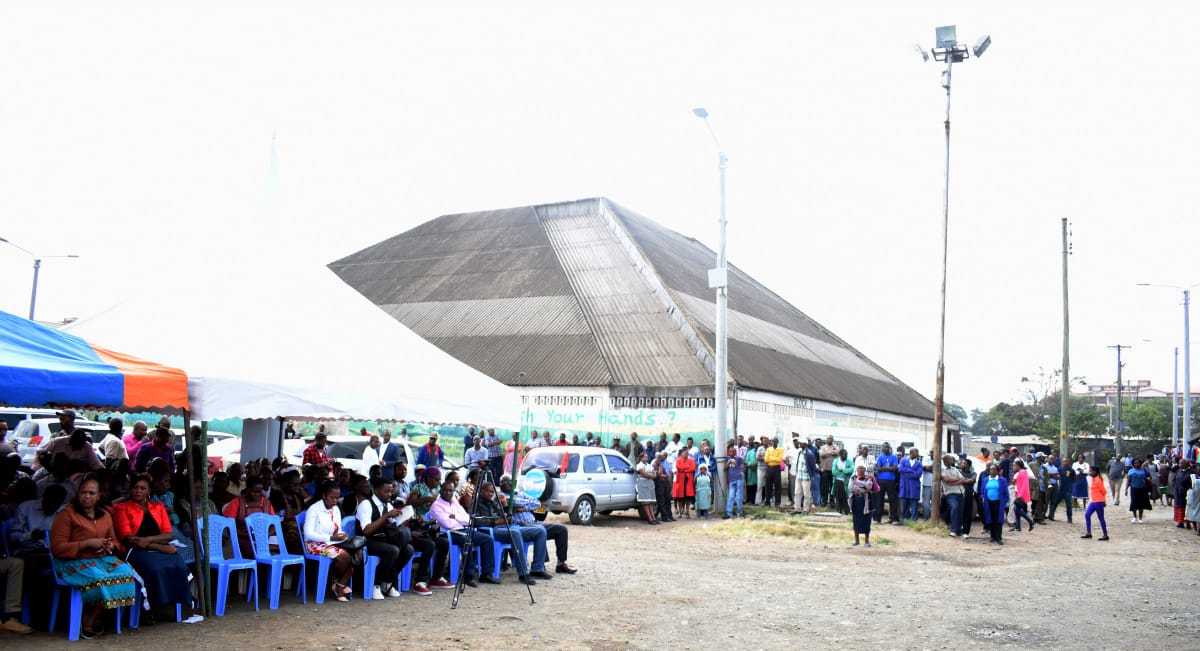 Mr. George Gachara stated, "HEVA Fund would like to recognize the persistence and resilience of the Uhuru Market traders in the fashion, apparel and accessories subsector despite negative competition, operational challenges and sometimes neglect. We have worked with over 400 SMEs in the region since our inception and we are committed to supporting the traders of Uhuru Market in their role of supplying affordable clothing to Kenyans of all walks of life, and providing gainful, decent and sustainable employment for the citizens of this community."
This collaboration between Uhuru Market, the Government of Kenya and HEVA Fund will not only give rise to the pilot Centre of Excellence in Uhuru Market, with a Phase 2 rollout planned to other markets in the country, but also open up avenues for increased investment and support to players in the sector, leading to industry growth, decent work and sustainable employment.