HEVA Hosts a Luncheon for Cultural Heritage Seed Fund Finalists
On Tuesday 16th April 2019, HEVA Fund hosted a luncheon for the Cultural Heritage Fund finalists at the Trademark Hotel to celebrate their success. The luncheon was graced by the Cabinet Secretary for the Ministry of Sports, Culture and Heritage, Amb. (Dr.) Amina Mohamed, EGH, CAV. In attendance included Louise Bermsjo, the First Secretary of the Embassy of Sweden, Professor Kimani Njogu, Chairman of the Creative Economy Working Group, Carol Warui, Chairperson of the Kenya Private Sector Alliance Culture, Arts and Heritage Sector Board, as well as representatives from the Executive Office of the President, AFD, Goethe Institut and GIZ.
"Out of this application cycle, We received a total of 142 applications from 25 counties and generated a total funding ask of KES 42,335,000," said HEVA's Investment Manager, Ms. Wakiuru Njuguna. She added, "In total, the cumulative revenue generated by these creative practitioners and organisations in 2018 was a total of KES 316,496,352." She further remarked that HEVA had committed a total of KES 13,000,000 in initial investments via revenue share, lease to own and convertible loan financial models, in grant/loan hybrids, earmarked to go towards their business and non-business needs. These would include: purchase of equipment, publishing, event and performance production, research, knowledge sharing, marketing, licensing, certification, and digitisation of records, as well as mobility of artists.
Ms. Jill Coates, the Director of the British Council in Kenya said, "We are proud of this outcome. We look forward to working with the chosen finalists, and other interested stakeholders, towards making decent livelihoods possible within the sector in this country."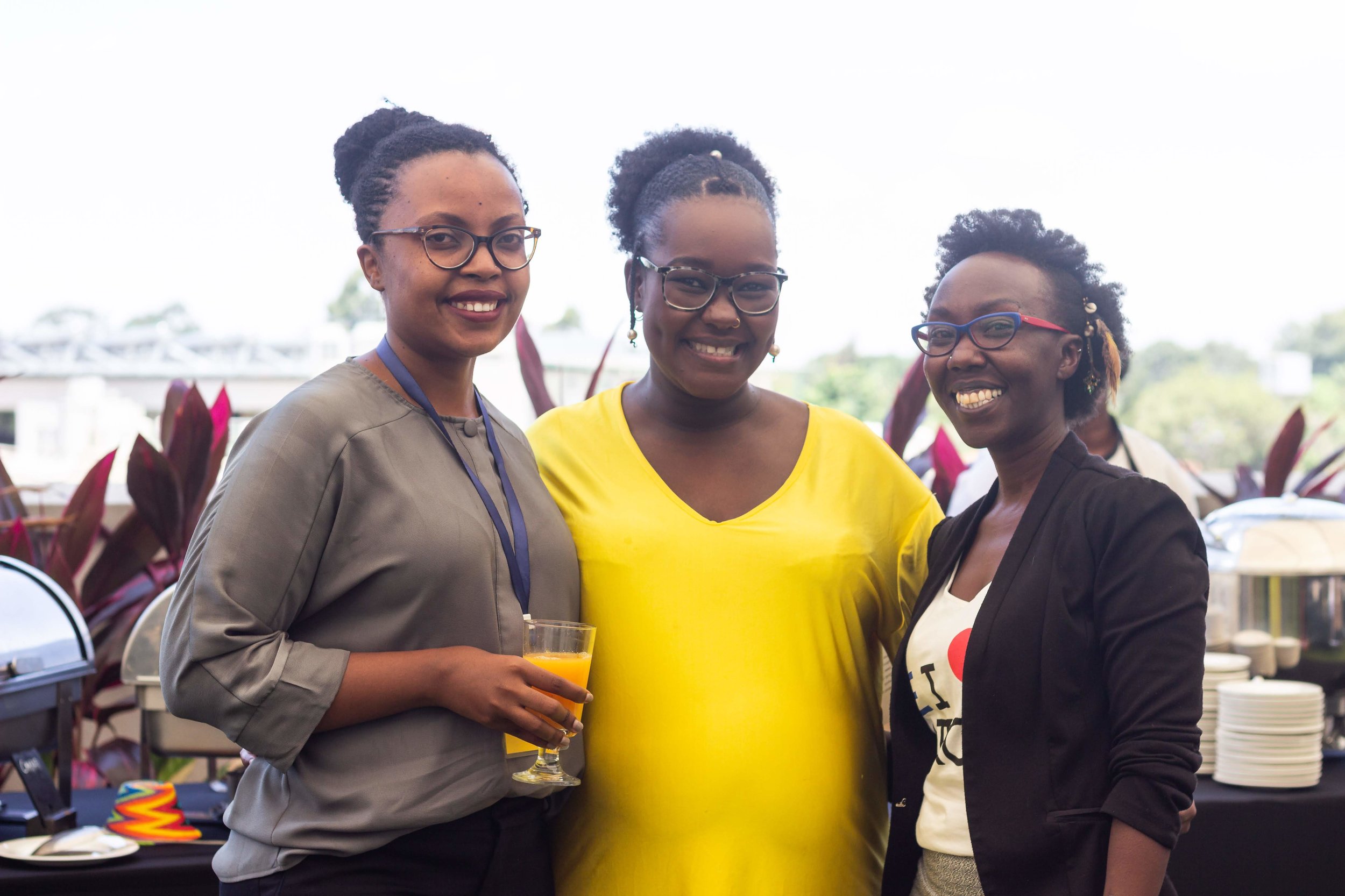 In her keynote address, The Cabinet Secretary spoke about how inspired she was by the breadth and depth of the chosen finalists. CS Amina Mohamed said, "As both our natural ecosystems and cultural heritage experience increased pressure due to climate change, modernization, the migration of young people, and ageing elders, the links between our past and our future become ever so fragile. In our time, we are witnessing the loss of syllables of ancient tongues, disappearance of traditional design or crafting techniques, loss of traditional medicinal knowledge, alienation from our song and dance, demonstrating an urgency to reconnect, rebuild and engage."
The Cabinet Secretary added, "We will find a way of making our cultural spaces—museums, galleries, libraries and others—available for exhibitions and performances for sector practitioners, at very concessionary rates. With all interested stakeholders, we must continue to build policies that can grow the sector long term, and revive forgotten ideas and spaces, as well as look towards innovative futures, for the livelihood and gain of all Kenyans."
We are happy to be able to make this investment in the cultural sector in collaboration with our partner, the British Council! Once again, our heartiest congratulations to our Cultural Heritage Fund finalists, (see more about our 9 inspiring finalists and their projects here) and we look forward to opening the second round of applications for this fund in September 2019!