HEVA Fund's Ota Delivers First Project
Focusing on Women in Creative Enterprise
Ota, HEVA's programmatic focus on women in creative enterprise run its first project this past week (read more about Ota here). In partnership with the Urgent Action Fund - Africa, we held the Mombasa Edition: Business Strategy Workshops, which focused on growing Mombasa based, women-led and women-owned businesses in a range of creative industries. Through Ota, Heva Fund called out to female entrepreneurs using various channels i.e. Eventbrite, social media, radio, influencers and peer networks, and welcomed them to attend, know, show and grow - free of charge!
The series of 3 free interactive workshops, which run from Monday 22 July to Wednesday 24 July at the MombasaWorks Co-working space, were a holistic and practical approach to Social Media and Marketing, Creative Strategy and Product Development, and Finance Management for Creative Businesses.
These workshops were respectively run by Ms. Olivia Ambani, a freelance social media brand consultant, strategist and designer; Dr. Njoki Ngumi, HEVA Fund's Head of Learning and Development; and Ms. Wakiuru Njuguna, HEVA Fund's Investment Manager.
All together, we attracted over 130 registrations from female entrepreneurs with businesses operating in and beyond the following areas: digital content, theatre & film; jewellery design; women and youth empowerment, as well as branding and marketing, and others.
The Workshops
The Social Media and Marketing workshop was delivered on Monday 22nd July by Ms. Olivia Ambani, who engaged attendees on how to successfully run business social media pages that strategically reach, engage, grow and retain audiences.
Olivia was able to breakdown how businesses can boost themselves online into bite-size information. She also encouraged the use of action plans that could manageably be executed in the impending weeks, as part of an overall online strategy.
On Tuesday 23 July, Dr. Njoki Ngumi's Creative Strategy and Product Development workshop explored how to think about creative business growth, and how to have the best product or service range possible, in order to see improved operations and revenues. Through discussing a range of experienced and hypothetical situations, attendees were able to begin mapping out how to go about optimising processes and income streams.
The much anticipated Financial Management for Creative Businesses Made Easy workshop was run on the evening of Wednesday 24 July by Ms. Wakiuru Njuguna. In it she tackled realities and myths centred on the finance aspect of entrepreneurial businesses. The desired outcome of this session was to think through commonplace financial pitfalls of creative practitioners, then identify effective methods of change and implementation that would see monetary improvement.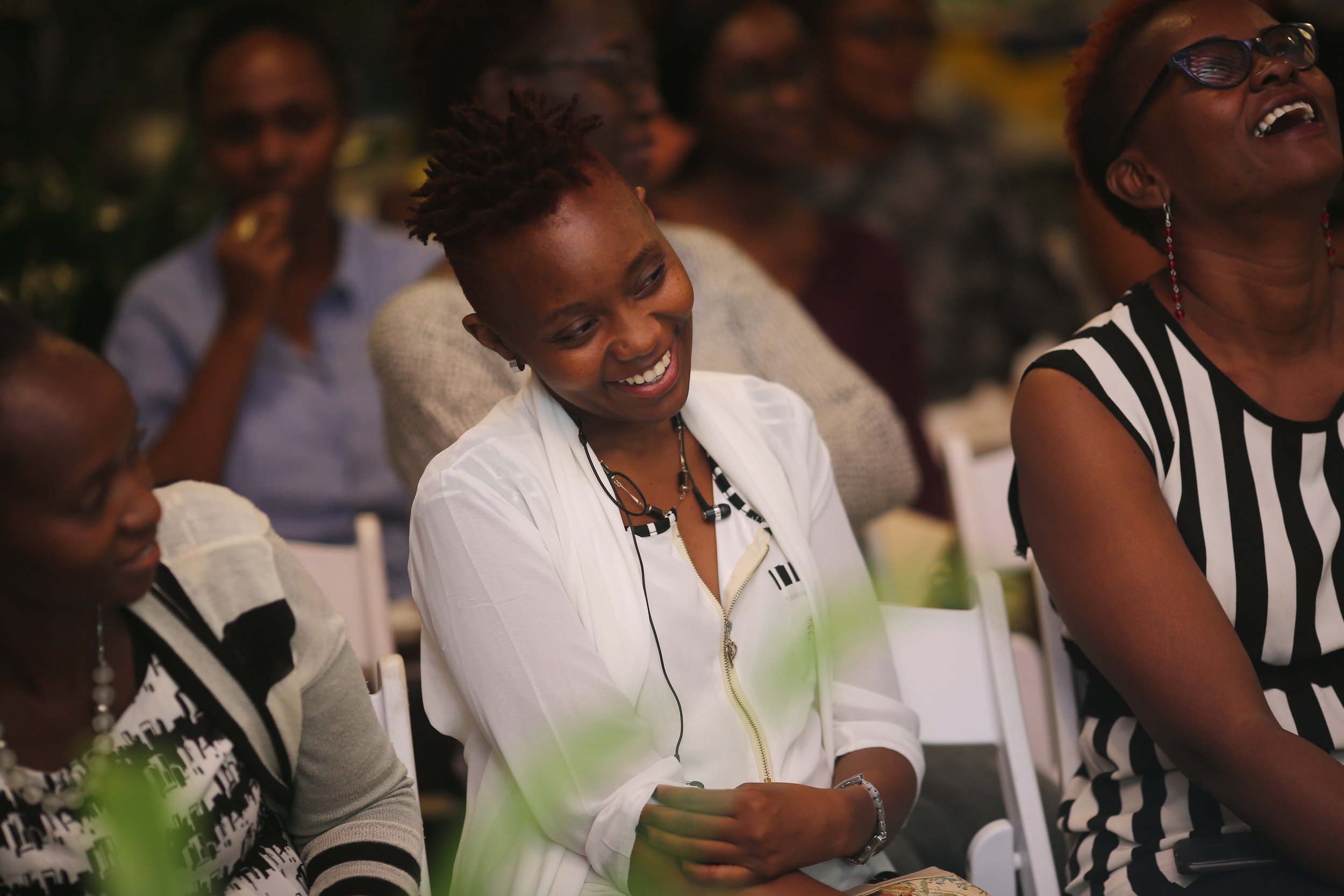 Post Workshops
All workshops were followed up by a chance to register for one-on-one consultations with the facilitators. In these, attendees were free to ask for advice and reflections to challenges which directly affect their own individual businesses.
Our experts are due to re-engage the privately consulted business owners over the coming few months to discuss ways to increase the impact of any implemented solutions even further.

HEVA Fund would like to thank to all the attendees for their enthusiastic participation during the Business Strategy Workshops:Mombasa Edition, Cindy and Jenipher of Mombasa Works Co-working for their hospitality and help, Jamila El Jabry of the Life in Mombasa blog for her collaboration, and Sameera of Doughnut Eat Me for her delicious and unique donuts! We look forward to engaging more women across the country with our Business Strategy Workshops, and delivering several other projects under Ota!